Prepare yourself for the ultimate SaaS experience because Younium is back with a bang as a sponsor for the SaaStock Festival 2023 in Dublin!
Remember last year's SaaStock Festival? It was like a Woodstock, but with a lot more SaaSy vibes!

SaaStock is the unrivaled SaaS conference in Europe, uniting over 6,000 SaaS founders, executives, and investors. It's where the global SaaS community converges to support, learn, get inspired by remarkable growth stories, and, most importantly, connect with like-minded SaaS enthusiasts.
If you thought SaaStock was big in Europe last year, brace yourself because this year promises to be even bigger and better, and Younium is thrilled to be a part of it once again!
Emelie Linheden, our VP of Marketing at Younium, shares our expectations: "SaaStock is the largest B2B SaaS event in Europe. With a high number of delegates, particularly from the UK and Germany, sponsoring this event presents significant potential. Attendees can expect to meet our enthusiastic Younium team members, who are eager to discuss topics such as finance and SaaS metrics. Keep an eye out for us wearing our pink trucker caps, and if you're lucky, you may even get one."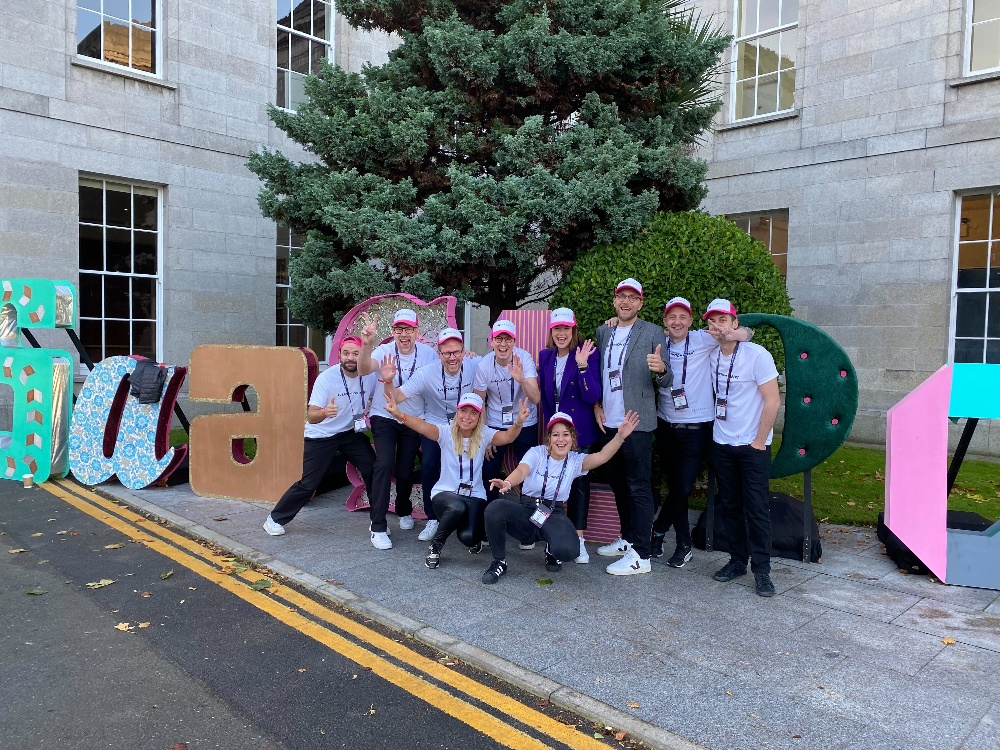 Our Younium team at SaaStock 2022 in Dublin
Stop by our booth G8 to say hello and dive deep into the world of subscription management. But here's the kicker — we're throwing down a challenge! Think your customer subscription process is too advanced for automation and streamlining? Bring it to us, and let's see if we can make it even more efficient!
Get ready for an epic SaaStock Festival 2023, powered by Younium. See you there!
And schhh, did you hear that we are hosting a happy hour together with Planhat just across the street from the event venue on October 17th after the event (from 4-7)? Sign up for this amazing event here. Don't miss out on the chance to network and unwind with fellow SaaS enthusiasts!