Younium recently participated in SaaSiest 2023, the premier conference for SaaS professionals and investors in Nordics and the Baltics. We had a fantastic time connecting with our customers and colleagues, learning from inspiring speakers, and gaining insights on the current state of the SaaS industry.
Here are some of the key highlights from our experience at SaaSiest 2023:
Insights from April Dunford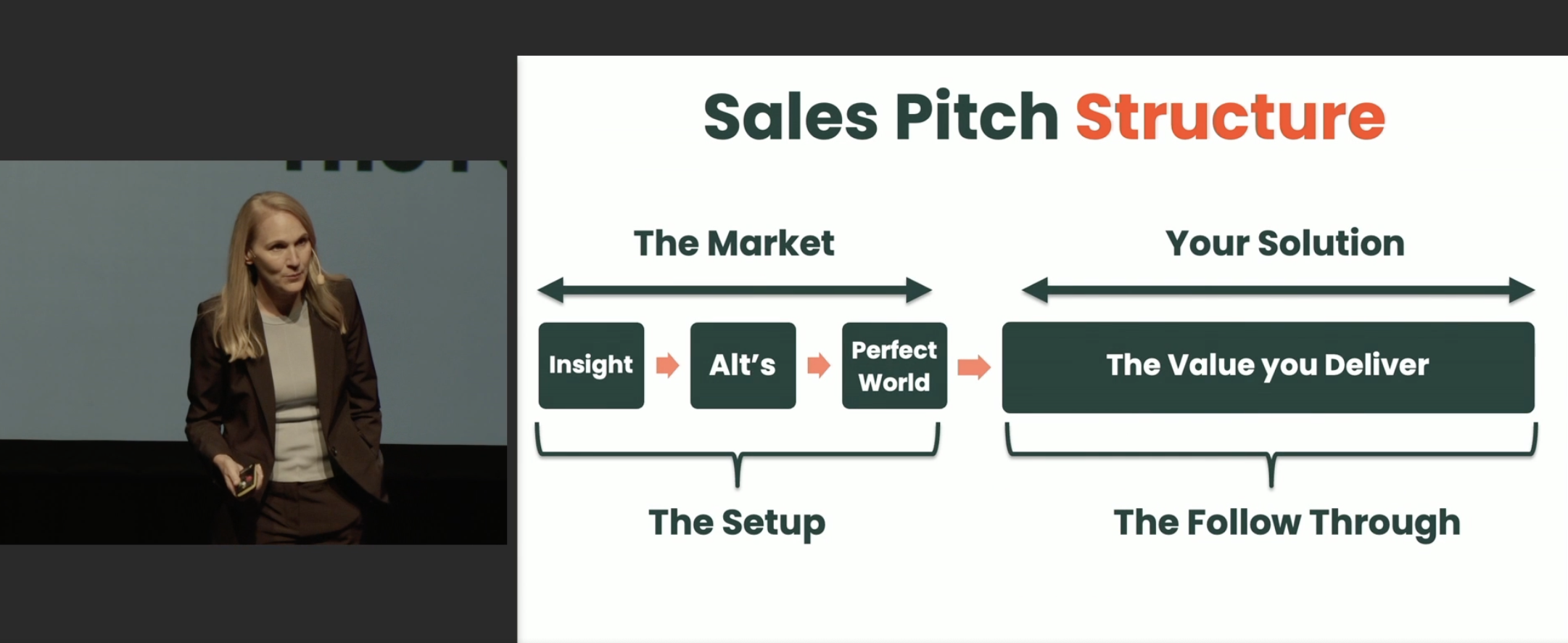 We were particularly excited to hear from April Dunford, Founder, Ambient Strategy, a renowned expert in product positioning and marketing. April gave an insightful talk on the importance of product positioning in the SaaS industry, and provided practical tips on how companies can effectively position their products to stand out in a crowded marketplace. As a company that is always looking for ways to improve our own product offering, we found her talk to be incredibly valuable.
Economic Climate and SaaS Investments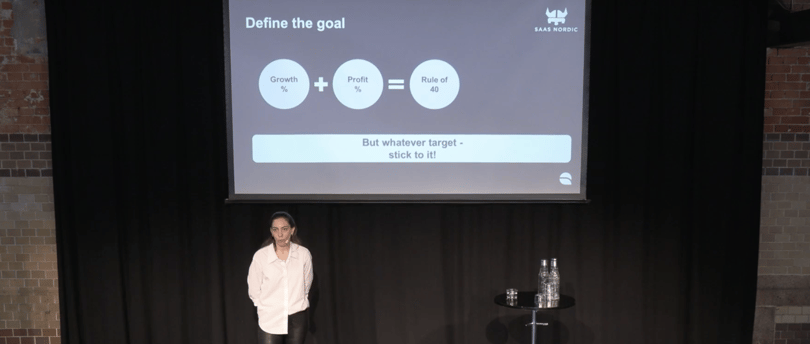 Marie Ahlberg, CFO of Quinyx, delivered a compelling presentation at SaaSiest 2023, tackling the challenge of balancing growth and cost efficiency during an economic downturn.
As Marie Ahlberg explained, cutting costs quickly is vital for weathering the storm, but it must be done in a way that does not impede growth. During her session, she offered valuable insights on how companies can achieve both growth and cost efficiency by combining the two.
By identifying areas where costs can be reduced without sacrificing growth opportunities, businesses can strike a balance that allows them to thrive even in challenging economic conditions. Her talk was an invaluable resource for organizations seeking to prepare for economic downturns and navigate them successfully.
Also other panelists discussed the challenges and opportunities presented by the current economic environment, and shared insights on how SaaS companies can navigate these challenges and continue to thrive. As a SaaS company ourselves, we found this discussion to be particularly relevant and informative.
For further insights on how SaaS companies can navigate the challenges of the current economic climate and continue to thrive, Younium the Subscription Management Hub has published a range of blog posts. Check out these posts for practical tips and best practices from industry experts:
Connecting with Customers and Building Better Products
At Younium, we are committed to delivering the best possible experience to our customers. That's why we were particularly excited to attend sessions featuring Erica Sandelin Ekelund, CFO of Voyado, shared some valuable insights on how to prepare and present your company and team for a transaction process to maximize the outcome.
Here are some hands-on directions based on her talk:
Firstly, it's crucial to ask yourself and your team some important questions before talking to investors. These include determining the type of capital you want to raise, whether you're selling a minority or majority stake, and what kind of partner you want. It's also essential to consider the role you'll play after the transaction if you're the CEO or CTO or others.
Secondly, it's important to decide whether to get an advisor or not. If you do, consider the advisor quadrant and match the bidders' size and complexity. If you don't, make sure to have a good CFO and controller, a good lawyer, and incentivize key employees.
Thirdly, she emphasized that preparing your CFO for the due diligence process is critical. It takes a lot of time, so it's important to ask for the IRL (Information Request List) early in the process and start building it as soon as possible. Additionally, assign an internal coordinator-project leader to ensure everything runs smoothly.
Finally, she provided some hands-on advice for preparing commercial documents. If you know which customers generate the most significant revenue and in which segment, go back and check those agreements to make sure they are clean. For large customer agreements, see if there is anything you can do to address any issues now. Furthermore, conduct cohort analyses with controllers.
Regarding add-ons, she suggests being prepared, getting inspired from others, and aligning stakeholders. You should also decide early on how to finance the acquisition and have a project leader for the due diligence process and legal agreements.
In conclusion, preparing for a transaction process is a crucial step in maximizing the outcome. By following Erica Sandelin Ekelund's hands-on directions, you can ensure that you and your team are well-prepared for the process, which can lead to a successful transaction.
Networking and Fun: Side Event at Younium's Malmö Office
In addition to the main conference, Younium also hosted a side event at our office in Malmö. We saw this as a fun opportunity to connect with our customers and fellow SaaS professionals in a more relaxed setting. The event was filled with exciting activities and treats that we enjoyed together:
A magician performed for the crowd, adding a touch of magic and wonder to the atmosphere 🎩


We set up a table tennis tournament, creating an opportunity for our guests to show off their skills and have some fun at the same time 🏓


We served food and drinks throughout the event, providing a chance for our guests to mingle and connect over delicious treats 🍴


We also served over 350 ice creams to our guests, cooling off under the sunny Malmö weather and enjoying some delicious treats 🍦
The event was a huge success and it was a great pleasure for us to have fun together with our customers and colleagues. We are already looking forward to organizing similar events in the future!
SaaSiest 2023 was a fantastic event that provided us with valuable insights and connections in the SaaS industry.
The event reinforced our commitment to delivering the best possible product and customer experience, and we're excited to apply the learnings from SaaSiest 2023 to our own work. We're already looking forward to next year's conference, and can't wait to see what insights and connections it brings.
Thank you to the organizers, speakers, and attendees for a wonderful event!