The buzz was palpable, the excitement contagious—the SaaS Summit Benelux 2023 truly lived up to what was announced as 'the number one B2B SaaS networking day of the year.' As we reflect on the pivotal moments of this exclusive event, let's delve into the highlights that made it a monumental success.
Imagine stepping into a room filled with the brightest minds in the SaaS industry, each conversation sparking new ideas and potential collaborations. That was the atmosphere at the SaaS Summit Benelux 2023.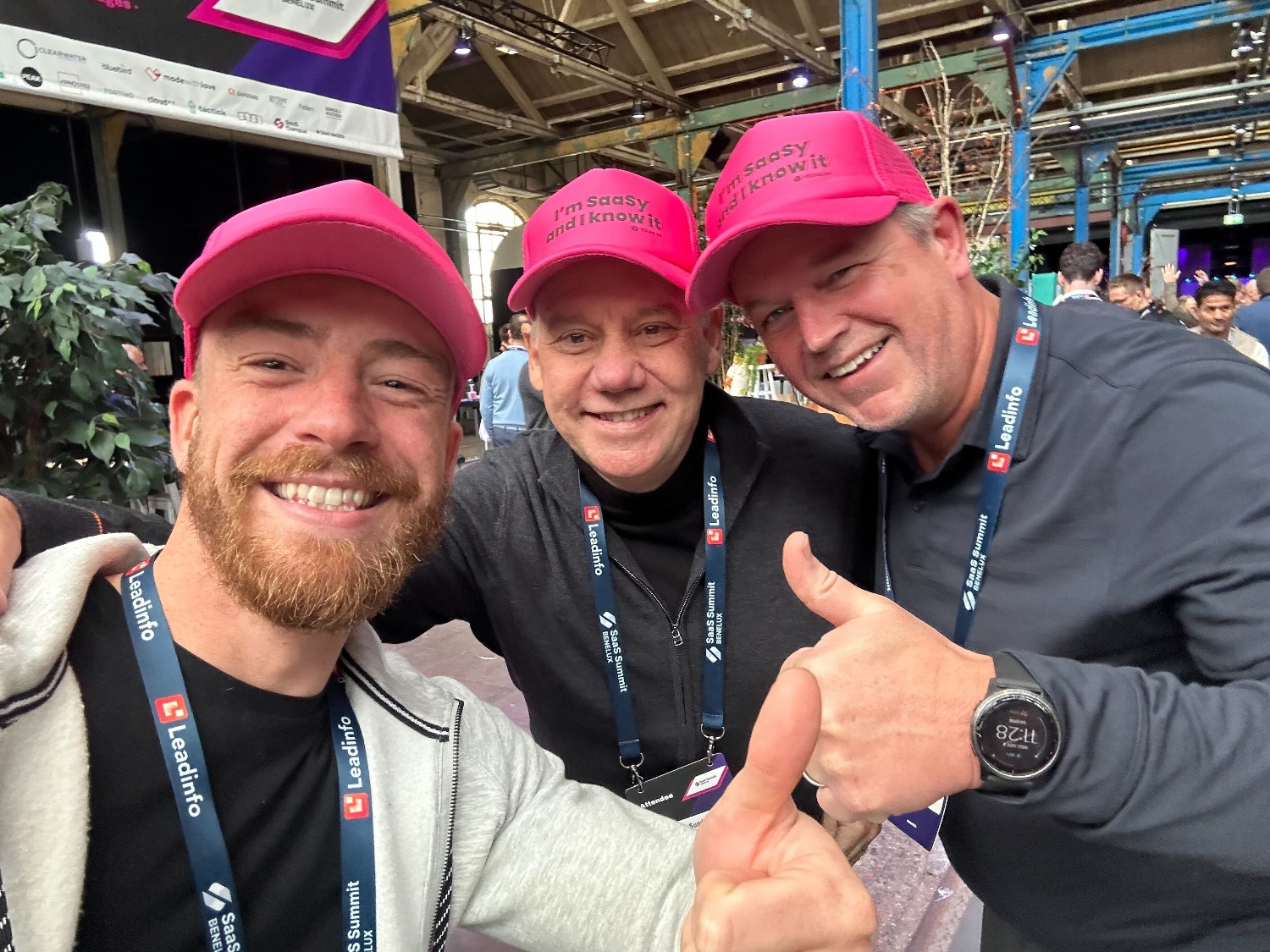 From left: Kevin Lems, Jan Sundelin & Erik Valkenburg
Key Highlights
1. Networking Excellence
The summit wasn't just an event; it was a hub of collaboration. Top-tier executives mingled, fostering discussions that promised exciting partnerships.

2. Insightful Keynotes
"Do's and Don'ts of Entering the US Market" tackled regulatory challenges, while "Ways to Finance Your SaaS Business" explored funding options, making these sessions indispensable for industry players.
3. Actionable Workshops
Attendees delved into actionable workshops hosted by the brightest minds of the SaaS Benelux ecosystem.
Ruben de Lange and Marina Kouw led a "Packaging and Pricing Workshop to Drive ARR Uplifts of >15%," providing practical strategies for business growth.


Machiel Kunst and Farzad Henareh conducted a workshop on "How to Build a High-Performing Sales Team," offering valuable insights into creating a sales team that drives success.
4. Panels
"Do's and Don'ts of Entering the German Market" featured a panel discussion hosted by ARRtist Managing Partner Jannis Bandorski, offering insights from founders and CEOs who shared their experiences and strategies for successfully entering the German market.

5. Standout Sessions

Jacco van der Kooij's, founder of Winning by Design, shared profound insights into running a company, covering marketing, product-led growth, strategic growth, and sales-led growth. His holistic view of company operations provided valuable perspectives for all attendees.

Peak's exploration of AI in SaaS products showcased the transformative impact of artificial intelligence within the industry, offering a glimpse into the future of SaaS.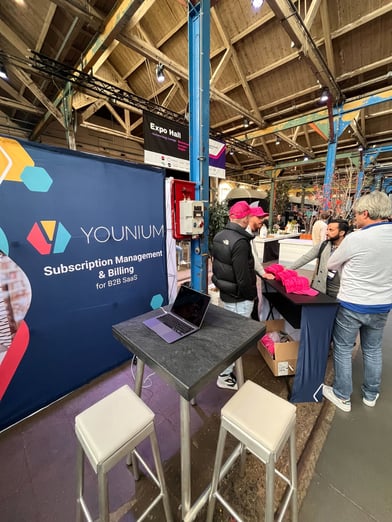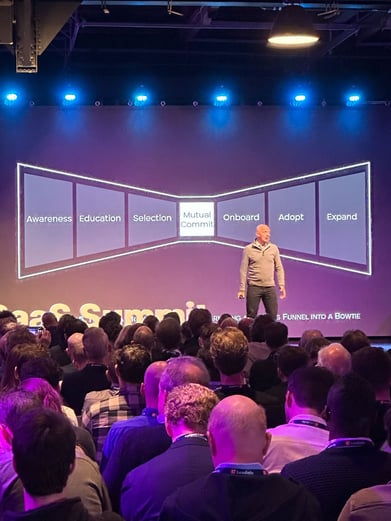 On Stage: Jacco van der Krooij
Celebrating Collaborations
In the words of Carlos van Boekhold, BDR at Younium:

"Being on-site as gold sponsors was an incredible experience. We had a blast, distributed pink hats, and engaged in amazing conversations about sharing insights on B2B SaaS and discussing subscription management. It was fulfilling to connect with relevant individuals actively seeking solutions for their billing challenges."
In the spirit of long-term collaboration in the Benelux area, we want to highlight our ongoing partnership with SaaS Bazen, also founded by Johan de Wit. Over the years, this partnership has resulted in numerous smaller events and podcast episodes enriching the SaaS community with valuable insights and fostering meaningful discussions.

Listen here (in Dutch):
Looking Ahead
As we look back on the success of SaaS Summit Benelux 2023, the collaborations and insights gained will undoubtedly shape the future of the Benelux SaaS ecosystem. Stay tuned for more updates on the ever-evolving world of B2B SaaS.